Description
Mizutani Scissors - ACRO Kevin Luchmun LEFTY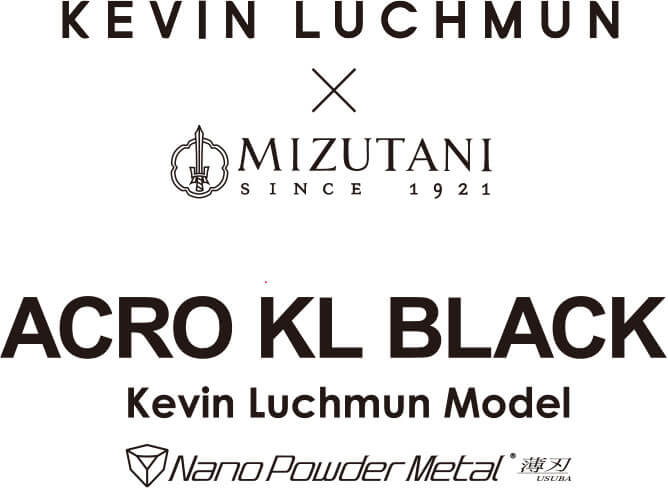 Not only texture creation,
but also precision work
Kevin Luchmun, one of Britain's leading hair artists,
and co-developed scissors for the men's cuts.
With the thin blade and long inch that can only be achieved
with nano powder metal,a new expression can be realized.
『It's light weight and designed for both
precision work as well as creating texture,
the handles are slightly offset to make it more comfortable when
cutting and light weight to prevent fatigue.』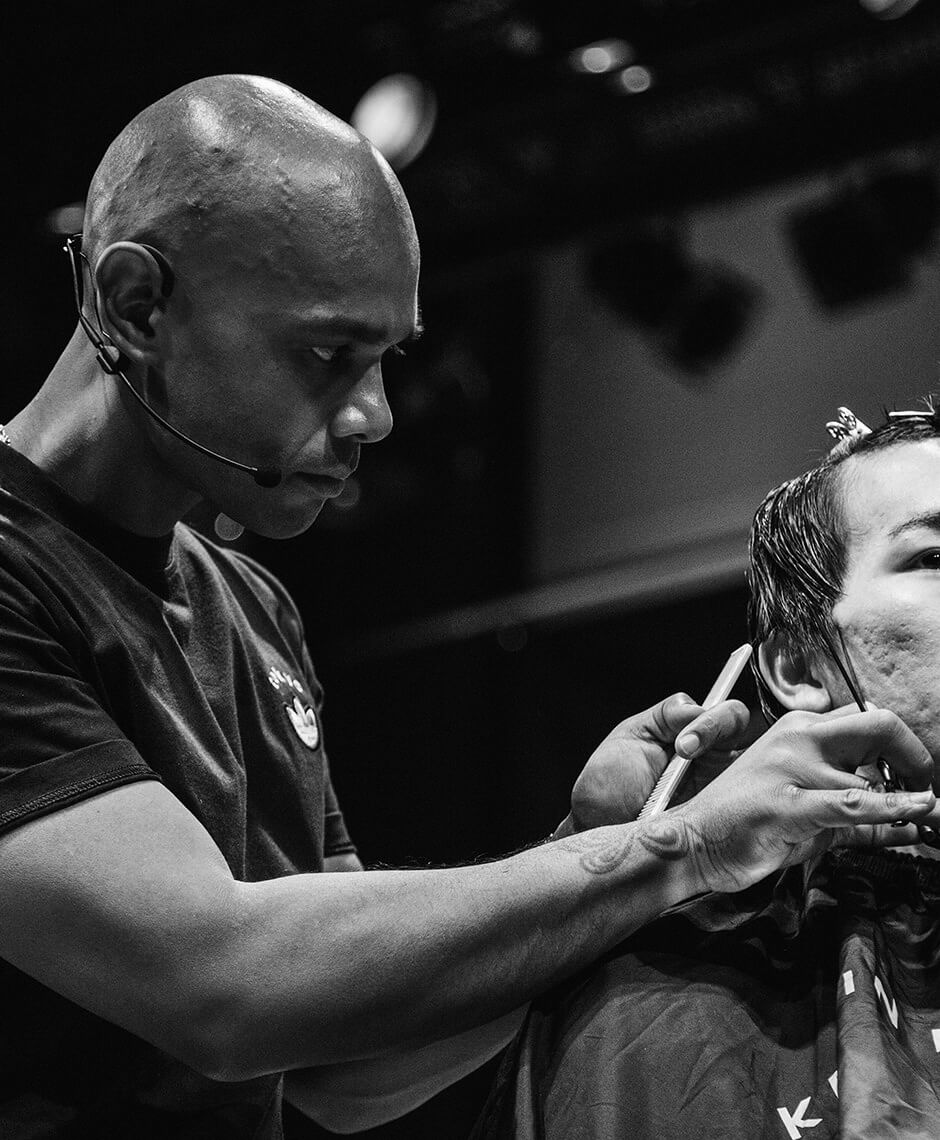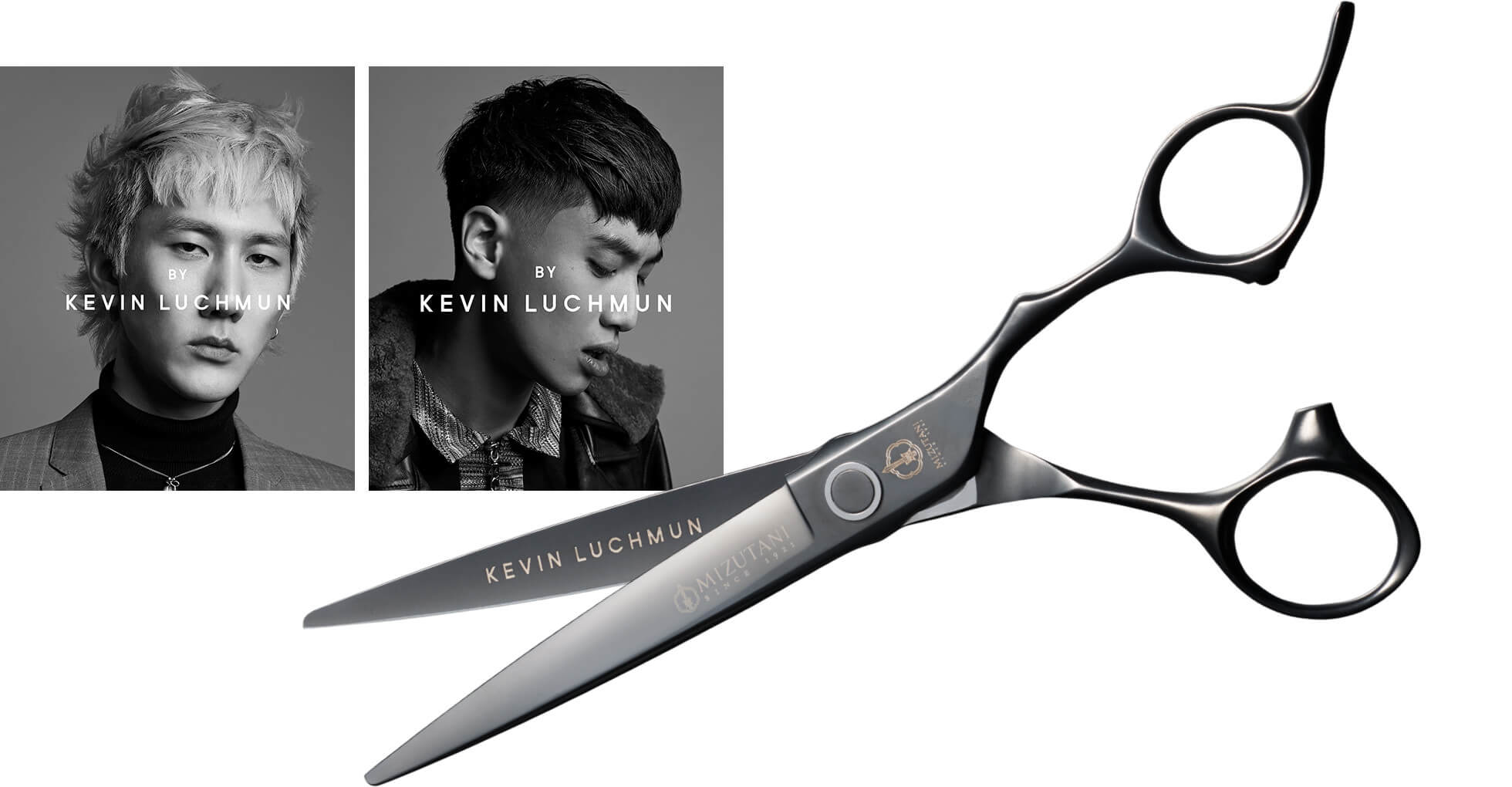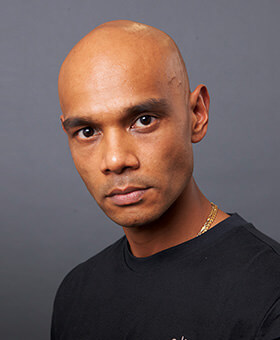 Kevin Luchmun
Kevin Luchmun is an award-winning London based barber/ men's stylist and photographer renowned for his blend of traditional barbering and high-end male hairdressing.For eleven years Kevin's career was synonymous with one of the hair industry's leading brands, with a clear artistic vision he rose through the ranks to assume the position of International Art Director for Toni & Guy and label.m and headed up their men's education division.During his formative years he would continuously seek educational opportunities to further hone his craft, a philosophy he still adopts to this day. Having parted ways with Toni & Guy, Kevin is now able to explore a wide range of creative opportunities within hair and photography.
The Scienced Nano Powder Metal
Angle and the shape of the cutting edge
of the Nano Powder Metal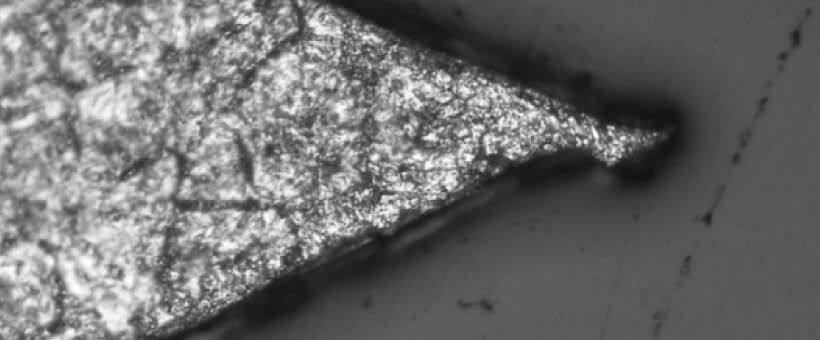 other maker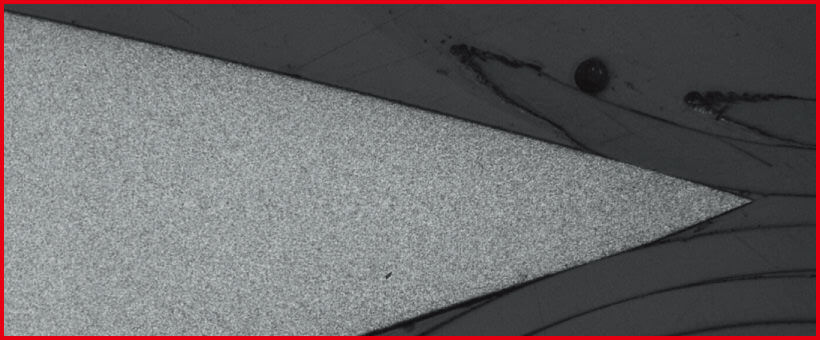 Nano Powder Metal
The Nano Powder Metal, with blades at a 30–35° sharp cutting edge angle (image, above right), makes it easy to cut into hair. Many inexpensive or conventional haircutting scissors use blades featuring a less-sharp cutting edge angle, between 40° and 80°, with a greater curvature radius of the edge. These scissors, in addition to a worn and less-tough cutting edge (image, above left), cause the blades to become blunt.
■Haircut scissors durability test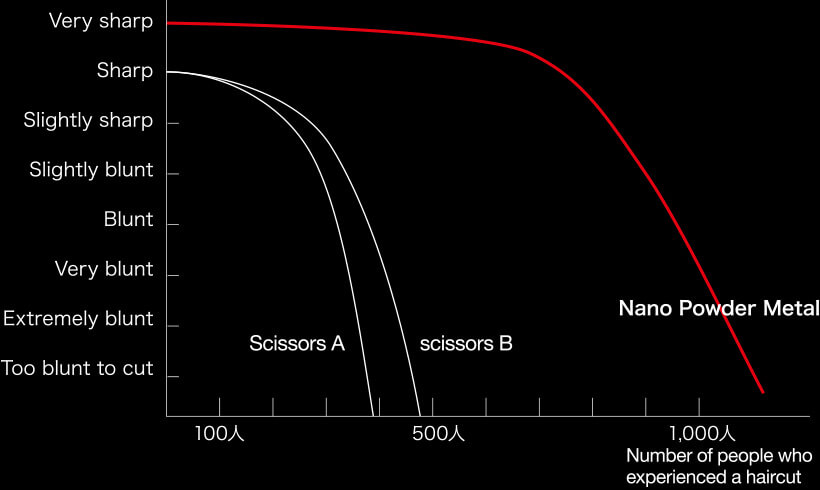 ■Source: Long-term trial report on haircutting scissors
*Scissors A and B are made from the same stainless steel as that used for high-quality knives. Source by Mr. Keisuke Kato
Cross-section of hair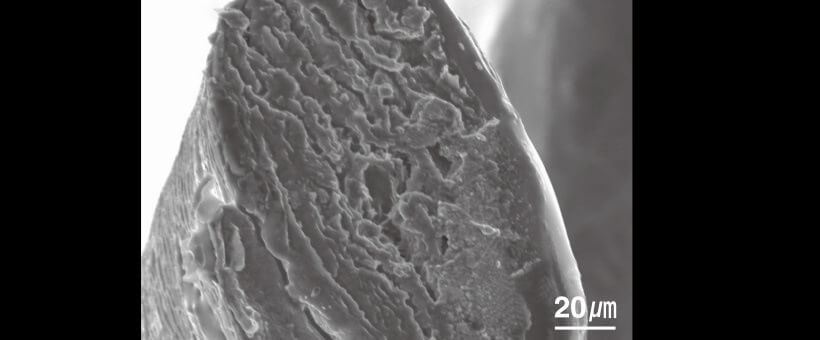 other maker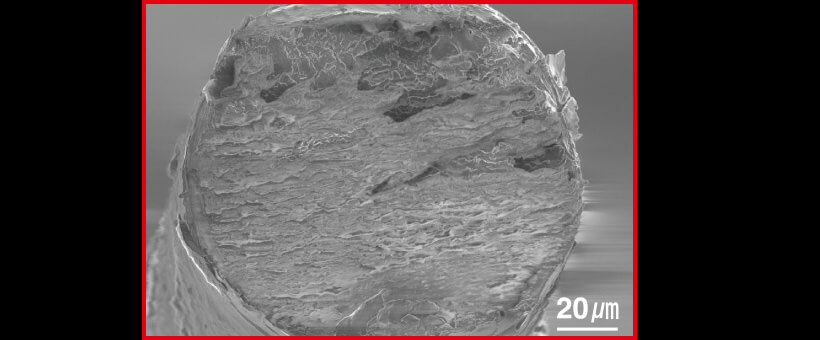 Nano Powder Metal
An electron microscopic cross-section image of hair that was cut using the Nano Powder Metal reveals a very smooth cut surface (image, above right). It also shows that hair can be cut almost in a circular shape without becoming "mashed." When cut using scissors made by another company, however, hair is mashed and cut in an oval shape. A cross-section of the hair shows a rough cut surface (image, left).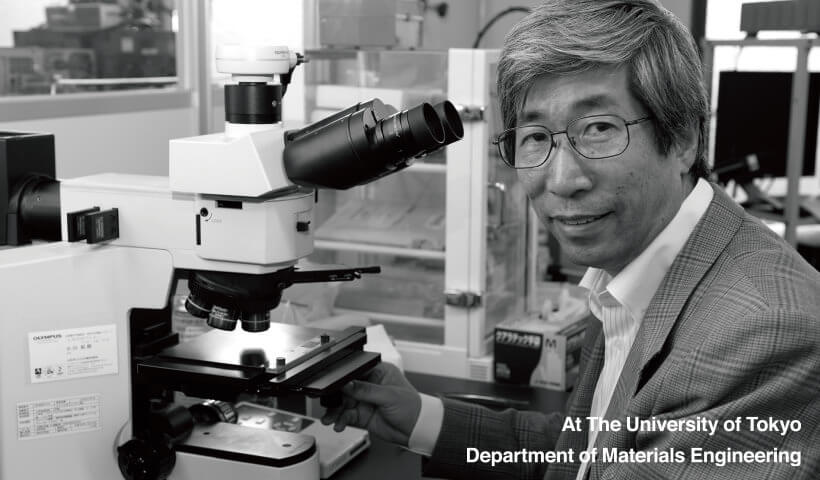 Dr. Kentaro Asakura, Engineering
Department of Materials Engineering at the School of Engineering, The University of Tokyo
(Part-time instructor at the Tobu College of Medical Technology)
Nano Powder Metal USUBA


Our Nano Powder Metal®, made with the new HIP manufacturing method (Hot Isostatic Pressing), is steel fabricated from a fine powder at the nano level. The uniform-grained powder is hardened with high temperature and pressure tempering, essentially eliminating all filler and impurities, and this method is used in precision manufacturing items like Blu-ray disc molds, where high levels of purity are required. At MIZUTANI, in order to create the ideal hair-cutting scissors, we have conducted our own proprietary research with this material, and created scissors with blades that combine strength with a long cutting life and the ultimate sharpness.
BALL BEARING


These metal ball bearings are small, high precision items produced by a Japanese manufacturer. With superior anti-rust properties compared to foreign-made products, they have a high level of durability. By drastically reducing friction around the screws, they not only ensure smooth opening and closing of the scissors, lessening burdens on the hands, but also protect the edge from damage, contributing to long cutting life.
DISK DRIVER


Compact and easy to turn, this is a flat type driver for UFO screws. This screwdriver is included with all scissors with the mark shown.